News & Special Photographic/Cultural Tours

湯友新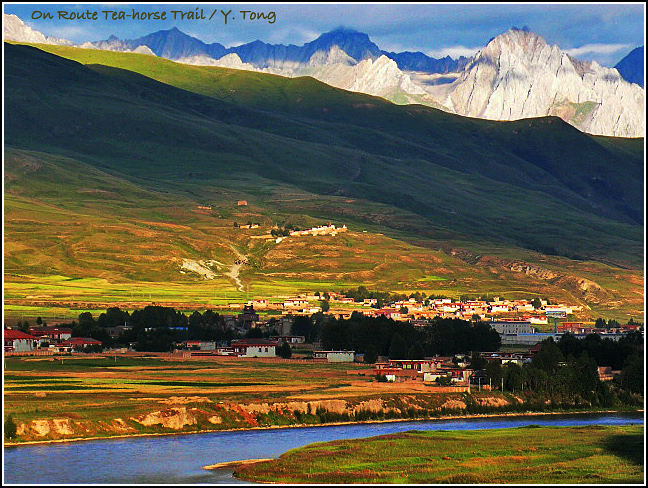 "On Route Tea-horse Trail"
Image captured by Yau-Sun Tong
Leica D-Lux 3

For 2014 April
For 2013 April
Not just Tibet - It's Eastern Tibet! Our "April 2013 Eastern Tibet Cultural / Photographic Expedition" was a great success! You may enjoy our "photo-diary" PDF or see our participants' summary of this great trip...
For 2013 February
Upcoming "February 2013 Chinese New Year Season Cultural/Photographic Expedition"... YunNan, Vietnam, Guangdong & Fujian... another unique & worthy itinerary!
For 2012 November
"Light & Shadow - the soul of photography" - an interactive seminar given by Yau-Sun Tong, hosted by the Photo Guild of Nova Scotia, Nov. 19th 7:30pm, Museum of Natural History, Halifax, NS.
For 2012 October
"Adding Impact to Your Travel Photography" - an interactive seminar given by Yau-Sun Tong, hosted by Sackville Photography Club, Oct. 3rd 7pm, Acadia Hall, Lower Sackville, NS.
For 2012 September
"China Less Seen" - Yau-Sun Tong takes you on a compelling and intimate journey through regions seldom seen by the average tourists. A traditional film photography slide-show, KESHEN GOODMAN Public Library, Halifax, Wed, Sept. 12, 7:00 pm
For 2012 January - February
The new itinerary for 2012 Chinese New Year Season Cultural/Photographic Expedition has successfully completed. See summary of this great trip.
For 2011 February
"Views of China" - a special slide-film presentation by Yau-Sun Tong in the Auditorium of McCain Arts & Social Sciences Building, Dalhousie University, in Celebration of the Chinese New Year.
For 2011 January
"Pictorial Composition & Design - as I see it" - an unique and lively photographic seminar by Yau-Sun Tong; Jan. 16th 7:30pm in the Nova Scotia Museum of Natural History auditorium.
For 2010 November
On Nov. 27th, Yau-Sun Tong gave another successful presentation in the Burke Theatre of St. Mary's University in Halifax. The 160-image slide-show "Images from the Ancient Tea-Horse Trails" captured a whole full house of audience.
For 2010 October
For 2010 July 26th-August 10th
For 2010 February
For 2009 September
A simple photo-diary with snapshots from a recent visit to the very northern region of XinJiang Uygur Autonomous Region in China - an area junction with Mongolia, Russia and Kazakhstan: "金秋九月北疆短行 A Sojourn to Northern XinJiang".

A Leica Camera Inc. sponsored "Leica on Top of the World" Photographic/Cultural expedition from northwest China by train to Tibet Autonomous Region... led by Yau-Sun Tong...
See detail: PDF flyer on Leica Camera official website.
Another honored joint event between Leica and Yau-Sun...
For 2009 April
A Leica Camera Inc. sponsored "2009 April Leica Promotional Cultural/Photographic Special China Expedition" led by Yau-Sun Tong...
For 2009 February
For 2009 January
"Shooting People" - Culturally and Naturally
A seminar/slide-film presentation by Yau-Sun Tong
Sun, January 4, 2009, 7:30pm – 9:30pm
1747 Summer St. Halifax, NS (map)
For 2008 November
Yau-Sun Tong will have a large new slide-show:
"Wander Into The Wonder - From Southwest China to Angkor Wat, Cambodia"
《漫游妙境-从大西南到吴哥窟》- this year's feature presentation for "Photographic Guild of Nova Scotia Annual Fall Show" in: Burke Theater A, St. Mary's University, Halifax, N.S. Canada, Saturday 8pm., Nov. 22nd, 2008.
For 2008 March
For 2008 January & February
"Think, See, Create and Capture: The Strongest Possible Images in Travel Photography"
This Photo Seminar on January 6th was a great success with an audience that overflowed the auditorium in Halifax. Also his seminar Learn to Photograph with Impact, series #1 - "Lighting" on February 9th in Cape Breton was completely enjoyed and cheered by a full house of photographers and fans.
For 2008 January
Angkor Wat, Cambodia
See Photo-diary of a Unique Cultural/Photographic Exploration tour, click to view the attached PDF file here.

中国旅行,摄影中国,中国旅 行摄影,中国西部旅行,中国西部民俗摄影 考察 旅行
For 2007 November
You-Sun Tong will present a new slide-show - "Fascinating Southwestern China"
«

神奇的中国大西南

», with large numbers of images neve r-shown-before, that portray the people and the land of this unique part of the world; as a special feature presentation for the Annual Fall Show of the Photographic Guild of Nova Scotia. It is on Nov. 24th, in Saint Mary's University, Burke Theater A, Halifax at 8 pm.
For 2007 October
For 2007 June
For 2007 May 20 - June 8
For 2007 March
For 2006, Nov. a Special feature presentation
"Ridge of the Roof‑of‑the‑World"
-A photographic journey into western Tibet
《世界屋脊 - 西藏阿里行》
A very special feature slide‑presentation by Yau‑Sun Tong will be presented on the Photographic Guild of Nova Scotia 2006 Annual Fall Show. During his 5,000‑kilometer adventure journey by 4‑wheel‑drive vehicle, Yau‑Sun captured rare photographic images from the region of Ngari – the westernmost region of Tibet Autonomous Region in China.
A Journey Around the "Ridge of the Roof‑of –the‑World", depicts a special land that is particularly difficult to travel to and shows its unique landscapes, tribal people, animals, ancient archaeology sites and much more. The remoteness and the rugged average elevation of 5,000 meters or higher prevent common travelers from ever being able to reach this land of "right‑up‑halfway‑on‑the‑sky". But it really could be a photographer's wonderland, besides being a true adventure land.
You are cordially invited to this event at:
Burke Education Center, Theatre A,
Saint Mary's University in Halifax, Nova Scotia.
On Saturday, November 25th, 8 pm., 2006.
Enjoy!


For 2005, Nov. in Halifax, Nova Scotia, Canada
Annual Fall Show
Mr. Yau-Sun Tong presented a slide set titled as: "The Fabled Northwest Frontier" 《茫茫大漠西北疆》- a 4th part of a series from his continuous "Western China" Slide-shows, on Nov. 26th, in St. Mary' s University's Burke Education Centre Theatre. The fascinating images in this lively slide show depict the landscapes, peoples and cultures of that unique part of lands in Northwestern China.

Large numbers of very positive comments towards Yau-Sun Tong's "The Fabled Northwest Frontier" slide show had been received from participants after the event. On the night of the slide show the theatre was over filled with enthusiastic, attentive and captivated audiences. A comment amongst so many had this: "It was a major success. I can't remember the last time we actually had people sitting on the steps!!"


For 2004, Oct, in British Columbia, Canada
Abbotsford Photo Seminar Presentation:
Mr. Yau-Sun Tong is invited to attend the 2004 Abbotsford Photo Seminar in B.C. Canada, to present a program in slide set on China during this 27th APAC Annual Photographic Seminar which will be held October 16- 17, 2004.

Each October, the Abbotsford Photo Arts Club holds one of the largest Photographic Seminars in the country. See detail from: http://www.apac.bc.ca/seminar.htm


For 2004, Oct - Nov in Halifax, Nova Scotia, Canada
Exhibition Again:
Starting from Oct 14, all the way till Nov. 27 this year, Yau-Sun Tong will have another solo Photographic Exhibitions. this Exhibition will show case some well printed images from the mystical western China regi.captured by Mr. Tong from the Northwes t as well as Southwest China.

This solo Exhibition will be hosted by the "Birmingham Gallery", located in 5505 Spring Garden Road, Halifax, Nova Scotia, Canada, upstairs of Atlantic Photo Supply, tel (902) 423-6724; http://www.atlanticphotosupply.com


A Great Expedition for 2004!
SiChuan to Tibet by SUV:
In September this year, Mr. Yau-Sun Tong will lead a very special expedition overland by 4-wheel-drive SUVs, starting from Chengdu - the Capital city of SiChuan Province to Lhasa - the capital city of Tibet Autonomous Region.

This dream-come-true expedition tour route is not only unique after in China, but is amongst the most desired expedition tours in the world! Only not that long ago, the route was not opened to tourists and in fact any foreigners.

Along the 2,500km route through western Sichuan to eastern Tibet; from just couple hundred meters elevation to over 5,000m in elevation; Up over thousands meter high passes, dropping down through lush green valleys and gushing gorges, high mountains and deep canyons, and crossing picturesque landscapes, most distinct local cultures...; not to mention about the photographic opportunities...!

This "Chengdu-Lhasa Tour" is another unique lifetime experience expedition as part of Mr. Yau-Sun Tong's on going effort in providing handpicked best photographic and special leisure tours, for the purpose of promoting better cultural understanding, with his extensive and in-depth experience in traveling all regions of China. For details of this tour starting on September 20, 2004, please contact Mr. Yau-Sun Tong direct via email or telephone to secure your spot.


Exciting Photo Tours for 2003!!
"Leica Fantasy China Photo Tour":
Feb 14th, a 13 days exciting photo-tour to southwest China for great opportunity in photographing in a unique cultural event as well as landscapes in GuiZhou province, YunNan province. Arrive Beijing from Canada; leave Hong Kong back to Canada.

July 19th, a 15 days one of its own kind photo-tour to west China for another great photo opportunity in a unique local festival in remote area of SiChuan province, following with driving through some most interesting regions to GanSu province. Arrive Beijing from Canada; leave Beijing back to Canada. Please contact Mr. Yau-Sun Tong for detail of how to join in this lifetime experience photo-tour, bring lots of films!

The "Leica Fantasy China Photo Tours" is a on going photo-tours plan for those whom do not satisfy with just the common stuffs in photography, sponsored by "Lisle-Kelco Limited" of Canada; handpicked spots for best photographic and travel fun opportunities by Mr. Yau-Sun Tong, with his rich experiences in traveling all regions of China, as in arranging successful and unique tours to China.


For June 2002
Presentation in "Camera Canada College":
Recently, Mr. Yau-Sun Tong was invited as one of the presenters for the "Camera Canada College 2002" which was taking place in the last week of June in Halifax this year, to present one of his slide show programs of images from the remote western China region.


For February 2002
Exhibition in Markham Ontario:
A Photographic Exhibition of Mr. Yau-Sun Tong is displaying in the city of Markham, Ontario, Canada from Feb 8 to Feb. 22, 2002. The Exhibition venue is in Markham Civic Centre lobby, 101 Town Center Boulevard, Markham. A formal opening of this Exhibition was held on Feb 10, Mayor Donald Cousens attended the opening ceremony.


For July 2001
Exhibition in Toronto again:
"Moments of Truth in Nature and Culture", a special photo exhibition with 46 pieces 12"x18" images, produced and curated by Mr. Yau-Sun Tong, was in display at the City Hall of the City of Toronto at 100 Queen Street West starting July 8th to 12th, 2001. A cocktail reception was held to celebrate this event on July 9th at 5:30p. at the City Hall, about 300 guests attended the opening. This photographic Exhibition had drawn a large audience, as well attracted many media attentions.
The photo exhibition showcase the latest works by Mr. Tong during his trips to Tibet and Guizhou, China from 1998 to 2001. It captures the most intriguing moments of local natural and human environment and brings us closer to these most natural land than ever before. It reflects his goal of the mission to reflect the truthfulness in culture and in nature.
Special Photographic Exhibition "Moments of Truth in Nature and Culture - China's Tibet and GuiZhou in the Eyes of a Canadian photographer" is co-hosted by the "Confederation of Toronto Chinese Canadian Organizations" and the "Chinese Consulate General".


For October 2001
Exhibition in Germany:
Leica Gallery of Germany has chosen Mr. Yau-Sun Tong to exhibit a group of his photographic works in the prestigious Leica Gallery in Germany for a month long solo exhibition this October 2001. Details and schedules for Leica Gallery can be found at: http://www.leica-camera.com


March 22, 2000
The WFPO (World Folklore Photographic Organization), which originates from the CFPA (China Folklore Photographic Association), and sanctioned by UNESCO, is going to be established this year. The Second Preparatory Meeting is in early June, year 2000, in QuanZhou, FuJian, China.
Ancient folklore cultures are rapidly disappearing with the development of modern society. The CFPA and UNESCO believe that photographers around the world should share the responsibility to document and preserve the varieties of traditional cultures, to enrich our social cultural wealth, to strengthen understanding and communication amongst different cultures, to promote peaceful coexistence, and to make greater contributions to the survival and prosperity of the world folk cultures.
The CFPA has extended an invitation to Mr. Tong to become one of the founding members of The World Folklore Photographic Organization. Click here to see more information. The CFPA has a website at http://www.china-fpa.org.


March 2 - September 4, 2000
Cultural Exhibition at the University of Washington
Experience the dramatic traditional arts of the Nuosu people. This stunning display is the first major North American exhibit that spotlights the cultural revival of this fascinating but little-known culture from the remote mountains of southwestern China. See over 200 striking artifacts, including intricately patterned clothing, elaborate silver jewelry, armor, colorfully lacquered wooden bowls and serving dishes, and unique musical instruments and religious images. Click here to see more details.


February 6 - 11, 2000
Another Successful Exhibition!
Located in the busy downtown Toronto, one of Mr. Tong's major Photographic Exhibitions was presented in the City Hall of Toronto. This Exhibition "Images of the Mystical Land - Tibet, China" consists 30 well framed large 12"x18" professional images, selected from the collections of Mr. Tong's own slide images filmed in Tibet, presenting diversified artistic but true views of areas in life, nature, religion and people in Tibet.


February 18, 1999
Coming Event:
Mr. Tong will be presenting a photo exhibit entitled "Images of The Mystical Land". Click Here for more information.


Summer 1999
Publications:
Some of Mr. Tong's photographic images of have been published:
Recently, the "Leica Fotografie International" magazine published a group of images by Yau-Sun Tong in the #5 issue for July/August '99. "Leica Fotografie International" is a long standing Photographic publication published in Germany in English, French and German, and has a worldwide circulation.

Exhibits:
One of Mr. Tong's major Photographic exhibitions was presented in the Arts Gallery inside the well known Canadian Historic Building - Pier 21 Halifax, Nova Scotia, Canada from August 1 to August 31, 1999.

This Exhibition titled "Images of the Mystical Land - Tibet, China", was hosted by the Multicultural Association of Nova Scotia. All images were high quality 12"x18" archivable photographic prints for Gallery display.

According to the venue's data records, an average of 500 people per day visited this Photographic Exhibition during the busy summer month. The Exhibition drew noticeable attention during the month-long exhibit. Five English newspapers including one Canadian national newspaper, and two Chinese newspapers, including the Chinese national newspaper "People's Daily Overseas Canadian Edition", had a total of 13 articles, art reviews, and news reports about this exhibition. The Exhibition is looking for further opportunities to be displayed in other venues in Canada and other countries.


Fall 1999
Current Project:
Mr. Tong is interested in completing the next Photographic project: "Fascinating Southwest China" , it will be another interesting and exciting exhibition not to be missed!

---
"Capturing the Moments of Truth in Nature and Culture" ...this is the mission statement of Yau-Sun Tong's Photographic Ventures.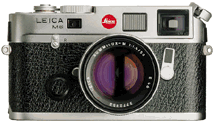 About the photographer
Go Back To Gallery Homepage
(902) 443-5500, or by e-mail: taiji@chebucto.ca


Mister Tong's Taiji Homepage
---
All images are protected by Canadian and International ©Copyright Laws and are the sole property of the
photographer and as such can not be reproduced in any medium without the consent of the photographer.