"Pretty Woman"
18/60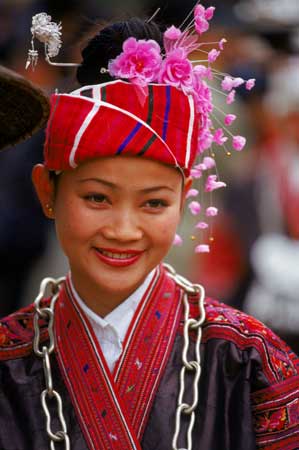 A Miao girl of TaiJiang area with her traditional dress in her own happy world, during the ?Sisters? Festival? in April.

Photographer:  Yau-Sun Tong
Camera: Leica R8 + 70-180mm/f2.8 Vario-APO-Elmar-R
Click to View Previous Image Click for Next Image in Series

About the photographer.
Go Back To Photo Gallery Series 2
Go To Gallery Homepage
Go To Mister Tong's Taiji Homepage
---
Archivable high gallery quality prints available.
To order or to contact the photographer:
YauSun.Tong@gmail.com
All images are protected by Canadian and International ©Copyright Laws and are the sole property of the
photographer and as such can not be reproduced in any medium without the consent of the photographer.