Family of Three
47/50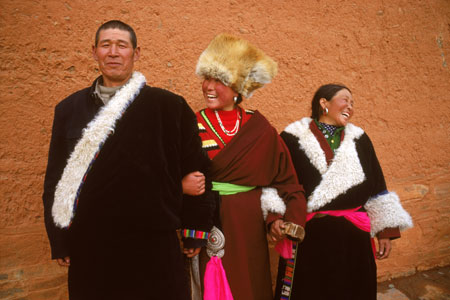 The father is kind of stern, the daughter seems to be having fun and the mother is sort of shy - a Tibetan family enjoys the moment.


Photographer: Yau-Sun Tong
Camera: Leica M6 + 35mm/f1.4 Summilux-M ASPH
Click to View Previous Image Click to return to first image in Series 1

About the photographer.
Go Back To Photo Gallery Series 1
Go To Gallery Homepage
Go To Mister Tong's Taiji Homepage
---
Archivable high gallery quality prints available.
To order or to contact the photographer:

All images are protected by Canadian and International ©Copyright Laws and are the sole property of the
photographer and as such can not be reproduced in any medium without the consent of the photographer.